Here is the story of the day.
All set for the launch!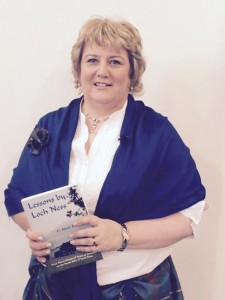 Great to see so many people assembling for the launch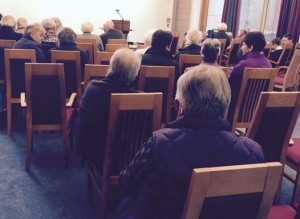 Getting some pictures with Aldourie Primary School. Brilliant costumes!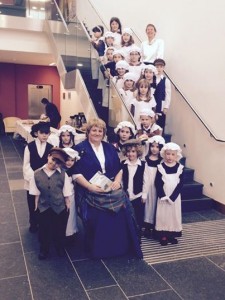 The launch gets underway. 🙂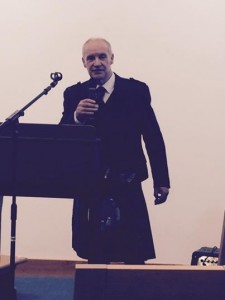 An example of a school lesson taking place. Wonderfully performed by Aldourie Primary School.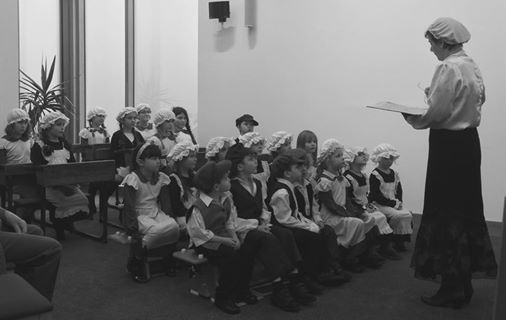 Donnie Maclean from Lewis Recordings, who published the book, gives advice to budding authors not to set the launch date until the book is ready (which it is)! Phew!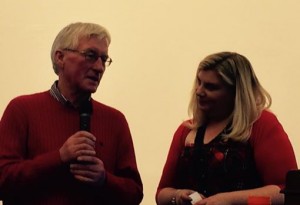 Some of the proof readers read some extracts from the book.
Former pupil of Aldourie Primary School and budding author, Aimee Williams, reads a poem from her own book recently published.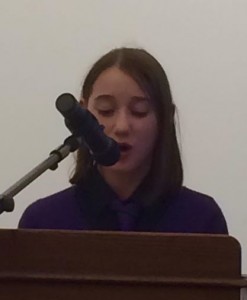 Hugh Fraser, former Director of Education, commends with great enthusiasm Lessons By Loch Ness.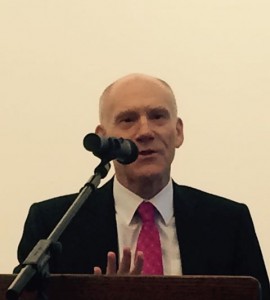 The lady herself. We are all very proud of her.  x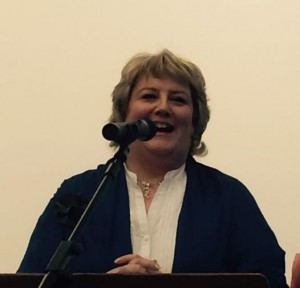 Books signing and congratulations!

Some refreshments and time for chat.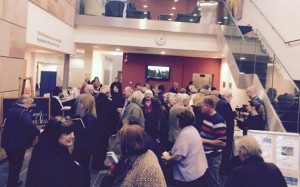 Thank you to everyone who came and gave their support at the book launch today at the Highland Archive Centre. It was great to catch up with so many friends.
Special thanks to those who took part: my daughter, Karen Halkett for MC-ing the event; to John MacQuarrie for introducing the book; to Aldourie Primary for their enactment of Victorian schooling; to Donnie Maclean for sharing his wisdom; to my Mum, Cath Fraser, to Carole Lohoar, to Christine Brown for reading extracts from the book; to Aimee Williams for her poem and to Hugh Fraser for his enthusiastic endorsement of the book.
To those behind the scenes: Ann Urquhart and her girls from Trinity Girls' Brigade for selling the book; my son-in-law Robbie Halkett for taking pictures and posting to facebook throughout the event; to David & Sarah Murray of Whitebridge Hotel for the scrumptious catering; and finally, to the management and staff of the Highland Archive Centre for the guided tour and all their help.
As part of the launch we took the opportunity to support the Elsie Normington Foundation and the sum of £120 was raised.